2 tags
Should We Open-Source WhatIsFresh?
Re-posted from our founder's blog: http://bit.ly/fmoU3Z About 18 months ago, I taught myself to code in Ruby on Rails by building a site called WhatIsFresh.com.  WhatIsFresh is a guide to local food and farmers markets in New York City. Open-Source It? Some folks have floated me the idea of open-sourcing at least some elements (but maybe all) of the WhatIsFresh code, so that a larger ...
7 tags
Grilled Pork Chops with Tomatillo-Apple Sauce
This is the first in a series of guest posts by some of our favorite New York City chefs.  If you like this piece, please click here to recommend us for the Tumblr Food Directory! By Ivy Stark, Dos Caminos Photos by Jonathan Meter Our region has an amazing variety of delicious apples.  So with the fall season here, I recently set out for a day of apple-picking at Alstede Farms in Chester, New...
5 tags
Behind the Scenes: Dos Caminos Shoot
Last week we were thrilled to be invited into chef Ivy Stark's kitchen at Dos Caminos restaurant in the Meatpacking District of Manhattan.  We were also privileged to be joined by Jonathan Meter, an amazing food photographer. Why were we hanging out with Ivy & Jonathan?  A photoshoot for our next blog post, of course! It may have been a rainy day outside on Hudson Street, but in the Dos...
2 tags
New Guest Posts & Opportunities To Contribute
As we settle into fall, we're excited to bring some new approaches to the WhatIsFresh Blog. CHEFS We've started by inviting some excellent New York chefs to contribute guest posts here on the blog, and they've graciously agreed to bring their thoughts and recipes to these pages.  We're very excited to bring you these new perspectives over the coming weeks and months! ...
New Directions
When I first started writing, interviewing, and photographing for What Is Fresh, I had just moved to the New York area.  I was new to the New York food shed and excited to learn more about the many farmers markets in the area and the culture around the local food scene. It wasn't long before I was interacting with passionate farmers, producers, and food lovers, learning their stories.  Writing for...
5 tags
Fall at the Tucker Square Greenmarket
Summer has been acting like that house guest who has completely overstayed her welcome: it's been here for nearly 5 months and, until recently, has shown no signs of leaving! Today's chillier, rainy weather may have elicited groans and snooze buttons from some, but I was actually excited to wake up to a dreary Monday. It means that Fall is here—or at least coming our way. I was in...
4 tags
Eat Greenpoint, A Locally Sourced Lunch
I stopped by Eat Greenpoint yesterday for lunch.  Run by two brothers (Jordan & Seth Colón), the restaurant sources all of its products from local organic farms.  That means no olive oil, no cane sugar and no coffee.  Instead, they replace those staples with sunflower seed oil, butternut squash seed oil, maple syrup, honey and herbal teas. The grape sage tea is a heady purple brew of local...
3 tags
End of Summer Reflections →
"If you can still find heirloom cherry tomatoes, I recommend picking up a pint and baking this galette as soon as you can!" Read more here
5 tags
2 tags
A Closer Look: Eggplant
Eggplant is not a unanimous crowd pleaser.  Even farmers are aware of this!  Stokes Farm's Ron Binaghi III shares: "People aren't big on eggplant.  People don't want the large black [eggplant]; they want that one small Japanese eggplant that they can dice up and put in their stir fry. When you say anything about baking or cooking, they go 'oh no, I don't want to cook!'" I admit, as a child I...
4 tags
What's your approach to the Union Square...
Maybe you wander around and see what looks good that day.  Perhaps you go with a set shopping list or even have relationships with certain farmers.  Everyone who shops the Union Square Greenmarket has a slightly different approach. Union Square Greenmarket is eponymous with an integrated urban farmers market.  The market was created by Barry Benepe and Bob Lewis in 1976. At the time, Benepe had...
3 tags
Spotted at the McCarren Park Greenmarket
S&SO Farm's Baby bell peppers: According to Dave, of Dave's Kitchen, they're not young bell peppers but rather a variety bred to mature at this small size. Give them a coat of oil & toss them on the grill: sweet & delicious! *Pictures courtesy of Dave Klopfenstein   
4 tags
The Perfect Time for Ratatouille
Thanks to Pixar, the first image to pop into your head when you hear the word 'ratatouille' might in fact be a rat! A fuzzy, cute chef rat, but a rat nonetheless. Moving away from the rat— for obvious reasons—if you haven't made ratatouille yet, what are you waiting for? Seriously, the time is now! Almost everything you need for this amazing dish is currently available at your...
3 tags
Coming up Soon!
Market Profiles of Carroll Gardens Greenmarket and Union Square Greenmarket.  Stay tuned!
4 tags
How does your favorite farm connect with your...
Below is a discussion I had with Ron and Christina Binaghi of Stokes Farm about a side of their business an average consumer doesn't see and might not even consider:  restaurant sourcing. Q:  Do you have all of the restaurants you source to listed on your website?  Can you tell me about your relationships with these restaurants? Christina: Probably about 75%.  Sometimes restaurants buy from us...
6 tags
A Closer Look: Okra
Growing up in the South, I assumed everyone both liked and ate okra.  It was only when I moved further north for college that I realized this is decidedly not the case.  Okra is a polarizing vegetable, often put in the same category as eggplant and Brussels sprouts.  Okra is known as 'lady's fingers' outside of the US.  I'd have a much harder time chomping down on a piece of okra if we called it...
5 tags
A Founding Farmer...only 25 miles away
At a time when farmers' markets were unheard of and the Union Square area was a nest of drug activity, Ron Binaghi and Ron Binaghi, Jr. loaded up their truck, parked it in Union Square, and sold out of their produce within hours. Stokes Farm had joined together with 11 other farms to become the founding farmers at the first Union Square Greenmarket in 1976. Ron Binaghi, Jr. was 16 in 1976.  Today,...
4 tags
Stokes Farm Preview
A few weeks ago, I traveled a mere 50 miles from my apartment in Brooklyn to visit Stokes Farm.  According to farmer Ron Binaghi III, you can see the Empire State Building from the top of their barn!  Stay tuned for the interview and pictures. Happy Marketing! -Meaghin
4 tags
Hawthorne Valley Farm: Educating Communities Near...
If you take the Amtrak two hours north, you will arrive at the picturesque Hudson train station, the oldest continually operating train station in the state of New York (to see just how picturesque, click here).  Hudson's downtown varies between stately renovated homes and rows and rows of low-income housing.  Mixed among the cute coffee shops, restaurants and refurbished homes are enormous...
5 tags
Thanksgiving Preparation Starts in July
"This is what's left of an operation that used to grow close to 100,000 turkeys", Art DiPaola shared as I began my tour of his turkey farm, located in Hamilton Township, NJ. DiPaola Turkey Farm was started by Art's father 60 years ago.  What I saw on my visit is a business that has refined itself over the years:  they now raise fewer birds but sell at more farmers' markets.. At the height of...
6 tags
Coming up! Farm Visits Aplenty
Stay tuned for pictures and highlights from our recent farm visits to DiPaola Turkey Farm and Hawthorne Valley Farm.  Here's a DiPaola poult (newborn baby turkey) and a Hawthorne Valley dairy cow from each respective visit.
5 tags
As Fresh as Possible: Stone Barns Farmers' Market
When: Fridays: Dooryard Garden: 1-2 PM for members at the Seedling level and above; 2-4 PM for the general public. Saturdays: Courtyard: 1-4 PM for the general public Sundays: Dooryard Garden: 1-2 PM for members at the Seedling level and above; 2-4 PM for the general public. What:  A lovingly picked, just harvested selection of Stone Barns' fruits and vegetables. This past Saturday,...
6 tags
A Closer Look: Cucumbers
One result of this summer's heat wave is an abundance of fruits and vegetables at the farmers' market, with some items actually ready a few weeks earlier than usual.  Because many crops are currently at their peak flavor, it is tempting to go the market and snatch up more than you can carry, store, or cook with (or is that just me?). However, the heat necessitates staying focused:  pick up too...
5 tags
Splendid Colors
Calla lilies brought to you by Duva Farm
5 tags
Cherry Lane's Keys to Success
"When you go to New York and start talking to your customers and restaurants, your adrenaline gets going and it's all worth it." –Suzy Dare Suzy Dare, co-owner and operator of Cherry Lane Farms, has the kind of casual, and welcoming personality that immediately relaxes you. My over four hour drive to Roadstown, NJ, a Southern New Jersey town located near the borders of both Delaware and Maryland,...
5 tags
Opening Day at the Andaz Farmer's Market
July signaled the opening of several new farmer's markets, including Washington Heights, World Financial Center, and the Andaz Wall Street Farmers' Market.  This weekend, I subwayed over to the Andaz-the latest addition to the market scene-to check out the vibe, crowd, and vendors. The Andaz Farmers' Market is currently the only farmers' market in New York City created and operated by a hotel. ...
6 tags
In Conclusion: Details about Oak Grove Plantation
After reading about the dedication and heart the Blews put in each day at Oak Grove Plantation, you're probably wondering more about their products. What do they even grow? Oak Grove's operation consists of many pieces working harmoniously. One part of the farm consists of Oak Grove Mills, the grain operation.  Using the farms wheat and corn, the Mills make corn meal, many kinds of flour, bran,...
3 tags
4 tags
"We've Persisted": Part 2
The years following the purchase and creation of Oak Grove Plantation saw Ted and Susan Blew raising four young children while striving to make the farm as successful as possible.  Life wasn't without its low points, but Ted recounted that period with a level of peace in his voice. In telling the story of Oak Grove Plantation, and more specifically Ted Blew's memories, it's quite easy for me to...
2 tags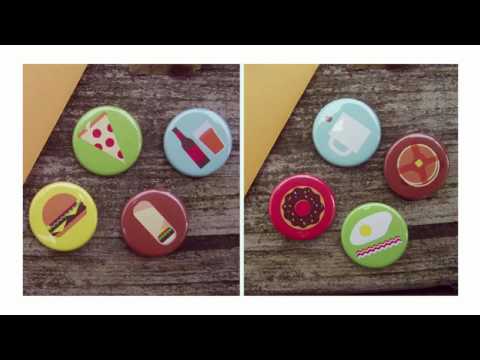 5 tags
"We've Persisted": Part 1
"People used to say it's going to be the hardest thing you'll ever do, buying a farm.  I said the hardest thing is to keep it."—Ted Blew Oak Grove Plantation is the definition of a family run operation.  Ted and Susan Blew have four adult children, three of whom work full time on the farm.  Each family member moves fluidly between working on a project that's special to them (herbs, sweet corn,...
5 tags
The Best Peach Ted Blew Ever Ate
Last week, I braved the BQE, navigated the Verrazano, and drove to Pittstown, NJ.  Sixty miles away and one hundred sixty acres translated to a different world from where I had been a mere hour before. Oak Grove Plantation is an entirely family-run farm that grows an enormous variety of fruits, vegetables, plants, and herbs, in addition to onsite milling and hog operations. It seems appropriate...
4 tags
4 tags
Truck Side View
Today's truck side view of Oak Grove Plantation's truck…
5 tags
Preview: A Sunny Visit to Oak Grove Plantation
Yesterday I found myself soaking up the warm breezes and enjoying the intoxicating smell of nearly ripe peaches at Oak Grove Plantation in Pittstown, New Jersey.  My nearly five hour visit included a long conversation with Mr. Ted Blew, owner and driving force behind the family farm, and an invigorating, bumpy ride on the back of a pick up truck, touring the 160 acre farm. Here are a few preview...
7 tags
Summer Solstice=Summer Harvest
Things just keep getting better and better at your local farmers' market.  On your next visit, you're bound to find rows, boxes, and heaps of sugar snap peas, blueberries, grape tomatoes, cherries, and zucchini, all at their peak of flavor.  Take the time to enjoy the colors and taste. Happy Marketing! -Meaghin Make sure to click here so we show up in Tumblr's Food...
3 tags
Reusable Produce Bags
Yesterday's quick trip to pick up my CSA vegetable share (courtesy of Garden of Eve Farm) reminded me of the necessity of bringing reusable produce bags to the grocery store and farmers' market.  At the pick up point, the tables were scattered with bok choi, greens, garlic scapes, and pea pods.  I gathered my produce into old plastic bags I'd been saving and put those bags into...
5 tags
A Closer Look: Strawberries
Children and adults alike can't deny the allure of strawberries.  The fruit's flavor is hard to resist, especially because it offers a guilt free way to satisfy your sweet craving. Strawberries are available year-round at your local grocery store of course, yet there's nothing quite like chomping into a fresh local strawberry and enjoying its unparalleled tangy...
7 tags
Q & A with Zaid of Norwich Meadows Farm: "The...
What follows is a snippet of my question and answer session with Zaid Kurdieh of Norwich Meadows Farm. All other questions and answers have been incorporated into the previous article about the farm. Q: Can you talk about why you pursued the organic label for your farm? Zaid Kurdieh: Before I started farming, I had worked for the USDA, Cornell and a whole bunch of other places. I studied...
7 tags
"We're going to feed you what we eat."
Norwich Meadows is a 50 acre certified organic farm, four hours Northwest of New York City. Our long drive gave us a fairly accurate picture of the trek that farm-owners Zaid and Haifa Kurdieh and their workers make to the city two to three times each week. The Catskills were breathtaking, but the drive was exhausting—and we weren't carrying produce or trying to make it to our destination by a...
4 tags
The Connection between Rural and Urban Agriculture
The following post is written by Sara Worden, a greenhouse apprentice at Stone Barns Center for Food and Agriculture.  In addition to her internship at Stone Barns, Sara creates thought-provoking art.   She explores the intersection between natural and anthropocentric ecology through salvaged materials and live plants.  You can view some of her work on her blog. In this post, Sara offers a...
4 tags
Consider Bardwell Farm
Vermont's Consider Bardwell Farm understands how to draw a market customer in: Creative graphics Free samples of any cheese they offer Detailed tasting notes that include wine pairings and entree recommendations An exceptionally friendly staff Find Consider Bardwell at the following farmers' markets: Union Square (Monday) Abingdon Square (Saturday) Greenpoint (Saturday) ...
4 tags
Preview: Our Trip to Norwich Meadows
A few weeks ago, we made the 4 hour drive up Norwich, New York to visit with Zaid Kurdieh of Norwich Meadows Farm. See pictures from our visit on the What is Fresh Flickr page. Our conversation will be posted soon, but in the meantime, check out Norwich Meadow's updated profile to view their products and market schedule! Happy Marketing, -Meaghin
2 tags
Seeking Market Reporters!
Dear Farmers' Market Enthusiasts, Thank you for your continued support of What is Fresh!  We've been busy making many updates (some behind the scenes and some visible) to make your user experience as smooth as possible.  We hope you find the site helpful. Mike is working on streamlining the user experience for both vendors and consumers. I am setting up a full summer schedule of farmer interviews...
9 tags
Ronnybrook: Question and Answer Time
To close off the series on our recent visit to Ronnybrook Farm Dairy, I wanted to include a snippet of some of the dialogue between Ronny Osofsky, owner of Ronnybrook Dairy, and Amanda Trzcinski, the operations management intern. The preceding articles in our Ronnybrook series have incorporated the three hour conversation and tour.  Now, I am highlighting specific questions (that you may have...
10 tags
Ronnybrook Dairy Delivers Beyond Expectations
Ronnybrook Farm Dairy is an average sized New York dairy farm (100 cows) that connects with its customers, both commercial and individual, through transparency, consistency, and creativity.  They've been selling at the Greenmarket since July 4, 1991, and are continually experimenting with new flavors and products (be on the lookout for Greek yogurt at the Greenmarket!), as well as searching for...
9 tags
Understanding Ronnybrook's Philosophy
Throughout their expansion and switch to direct sales, the Osofsky family has been guided by several beliefs: a commitment to family, a focus on quality ingredients, and respect for their animals and land.  Currently, five of Ronny's family members work at the farm. Ronnybrook offers support to other local dairies, including Milk Thistle and the Hudson Valley Fresh Co-op; both dairies have used...
9 tags
An Afternoon at Ronnybrook Dairy
Ronnybrook Farm Dairy: the name Ronnybrook is eponymous with fresh, small batch, local milk, both in the New York region and throughout the country. Their name precedes them, as even before I moved to New York, I had read of Ronnybrook products in various food articles and books.  Encompassing 650 acres of beautiful Hudson Valleyland, Ronnybrook has served as a family dairy farm since 1941, first...
5 tags
Creative Planters
Spotted in Red Hook, Brooklyn Proving that plants can grow in nearly anything, one boot was sporting healthy vegetation and the others were waiting for their next plantings (which were sitting close by!) Happy Marketing! -Meaghin Like this post?  Help put us back on top of the Tumblr Food Directory!  Just click here.
4 tags
A Saturday Tradition
The Grand Army Plaza Greenmarket is the second largest New York and Brooklyn based farmers' market, after Union Square Market.  Yet despite the constant crowds and number of vendors, the Grand Army and Union Square markets are decidedly different experiences. Grand Army Plaza market is located in the Park Slope neighborhood of Brooklyn, at the intersection of Prospect Park West, Union Street,...